Air & Space, Astronomy, Chemistry, Communication, Ecology, Genetics, Health, Physics, Robotics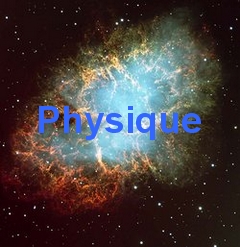 Genius Tour Search Engine:




La Cite des Sciences of La Villette is the most famous site of La Villette, that is made from the City of Science and Industry of course, the Park of la Villette, the Great Hall, the Zenith and the City of the Music.
The Science City offers a complete discovery of the world around us. It contains actually:
- An aquarium;
- A dynamic movie theater, A hemispherical movie theater (The Geode), and 3D movie theater,
- A Planetarium
- A library;
- Many permanent and temporary exhibitions with interactive experiences on a variety of subjects regarding the Universe, the Living, Communication, Industry. A space dedicated to science news is also constantly renewed;
- The Argonaut submarine that has traveled 10 times Earth oceans!
- The city of jobs, to help choosing orientation & finding a job,
- The City of Health, for learning information & to organize visits a la carte, ...
- The City of Children (see the detail available here below) .



30 Avenue Corentin-Cariou, 75019 Paris

Metro : Line 7, station 'Porte de la Villette'.

N 48°54'04'', E 02°23'20''

Click here to see the route (on a new tab)




Plan a full day if you live in the Parisian region: you will be able to come back to complete your first visit!
Otherwise, plan a weekend.
The City of Science and Industry is closed on Mondays.
Open from Tuesday to Saturday from 10 AM to 6 PM, and on Sunday from 10 AM to 7 PM.

Disclaimer : The management team of the destination has the possibility to change the opening days and hours without prior communication.



The City of Science and Industry is organized to welcome people with disabilities or who are visually impaired or hearing impaired.
The site is also organized to welcome people with intellectual disabilities.