Agronomy & Gastronomy, Archeology, Astronomy, Chemistry, Genetics, Health, Natural Sciences, Old jobs, Physics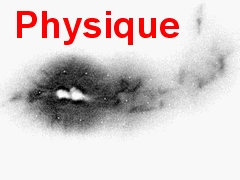 Genius Tour Search Engine:




Since 1987, the Pavilion of Science - Scientific Culture Centre, Technical and Industrial Franche-Comté - is a structure completing a "scientific literacy" mission by promoting exchanges between the scientific community and the public.
A Montbeliard, it has 600 sqm of temporary exhibitions, as well as "The Island of Discovery" and "La Foret Comtoise".



3 Rue Charles Lalance, 25200 Montbeliard

Villa Cheneviere
Park entrance in the Mount-Bart street.

A36 motorway, exit Montbeliard, direction Park Pres-la-Rose.

Access possible by feet from Montbeliard Train Station (City).

N 47°31'00'' E 06°48'01''

Click here to see the route (on a new tab)




We advise you to provide between one to three hours to visit the exhibitions of the Galilee area in the park Pres-la-Rose, Montbeliard.You can complete the day by walking in scientific parks of Pres-la-Rose and of the "Ile en Mouvement".
Schedules and information directly from the Pavilion at (+33) 3-81-91-46-83.

Disclaimer : The management team of the destination has the possibility to change the opening days and hours without prior communication.



In parks "Pres-la-Rose" and "Ile en Mouvement", it also offers discovery path.
On the regional territory, the Pavilion of Science is also involved in Belfort and in Fabrika science, Besançon, in partnership with the Mission Sciences, Arts and Culture at the University of Franche-Comte.
In addition, four hawkers science go to meet regional public.