Air & Space, Astronomy, Chemistry, Ecology, Genetics, Health, Meteorology, Physics, Robotics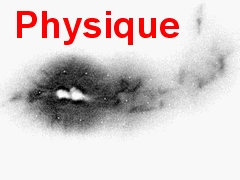 Genius Tour Search Engine:




The most famous and most prestigious museum on the discovery science covers the following areas:
Astronomy and Astrophysics (including a planetarium).
Chemistry.
Physics (the large electrostatics room).
Mathematics.
Earth Sciences.
Life Sciences (including the 3D movie 'Journey into the Cell').
Many exhibitions.
Cybermetropolis
Good to know: in summer 2010, the exhibition rooms dedicated to electromagnetism, magnetism and superconductivity have been renovated.



Avenue Franklin D. Roosevelt, 75008 Paris

Metro line 1 station Franklin Roosevelt

Click here to see the route (on a new tab)




A day allows you to see a good part of the displayed experiences, including this famous one about static electricity, and to enjoy the planetarium.
Le Palais de la Decouverte is closed every Monday and on 1st of January, 1st of May , July the 14th, August the 15th and December the 25th.
Schedules seances of the planetarium are:
- Tuesday to Friday: 11:30, 14:00, 15:15, 16:30
- On Saturdays & Sundays, bank and school holidays (all areas): same opening hours

Disclaimer : The management team of the destination has the possibility to change the opening days and hours without prior communication.



It is located near the Champs Elysees and its access is very easy.
No reservation is possible for individual visits.
The planetarium is not recommended for children under the age of 6 or 7 years old.